Thailand Golf Courses
For planning a golf vacation in Thailand, you may also like to check out the following sites which we highly recommend based on customer feedback and independent golf website reviews:

:: The Ultimate Thailand Golf Guide
:: Thailand Golf Blog
:: Golf in Hua Hin


GOLFASIAN GOLF GUIDE
The most comprehensive resource for Thailand golf course information, rates and reviews and golf packages
GOLFORIENT COURSE FINDER
Need to find a golf course in Thailand? Golforient.com has one of the best Thailand golf websites
GOLFTHINK COURSE REVIEWS
Excellent golf course reviews as well as Thailand's leading golf instruction programs
THAILAND GOLF DISCOUNTS
Here's where you'll find the cheapest green fees in Thailand at the leading golf courses throughout the Kingdom

Golf in Thailand is an ultimate leisure pursuit in Asia, usually played in high temperatures placing added emphasis on the importance of the caddy, food and beverages services, and extensive changing, washroom and spa facilities for re-energising after the round. The Thai culture embraces service and hospitality to make every visit so worthwhile and make your Asia Golf vacation a fun one.

Thailand Golf courses such as Blue Canyon in Phuket, Black Mountain in Hua Hin, Siam Country Club in Pattaya and Chiang Mai Highlands are well able to compete against the very best courses internationally. Siam Country Club has played host to the LPGA Tour for the Honda Classic, won in 2009 by world number one Lorena Ochoa.

Considering the very high quality of the golf courses and resorts, green fees remain below many competing destinations, making Thailand tough to beat when it comes to value for money golf holidays not just in Asia, but around the world.

Golfer friendly hotel Resorts in Thailand, such as the Hyatt Regency Hua Hin, Sheraton Pattaya and Le Meridien Phuket, also offer high quality service, variety and value, with superb locations ideal for beaches, shopping, culture and nightlife. There's also fine dining at the likes of Farang Ses in the luxurious Mandarin Oriental Dhara Dhevi where there is also the amazing world of the Lanna Kids Club for families.

Aside from fantastic golf, Thailand also presents an opportunity to experience a centuries-old culture, with Buddhist Temples, Muay-Thai kick-boxing, elephant trekking, gem-stone shopping, authentic Thai dining, some of the world's finest spas, such as the Dheva and the Barai, and, of course, wonderful beaches and all year round sunshine! If you play golf in Asia, you HAVE to play golf in Thailand.

Hot Picks: Top 3 Asia Golf Destinations in 2009
GOLF THAILAND
Asia's undisputed golf destination keeps getting better each year.
GOLF MALAYSIA
Coming in a close second Golf in Malaysia typifies golf in Asia.
GOLF BALI
This island paradise is fast becoming Asia golf's hidden gem.
Readers Choice: Top 3 Undiscovered Golf Destinations
GOLF BURMA
A must on your Asian golf hoiday for the adventurous golfer.
GOLF CAMBODIA
Play Golf in Cambodia and experience the cultural wonders of Asia.
GOLF LAOS
Be one of only a few golfers in the world to play golf in the land of Laos.

Specials
Thailand Golf Guide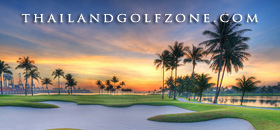 The Ultimate golf guide for planning your golf holiday to Thailand.


Golf in Asia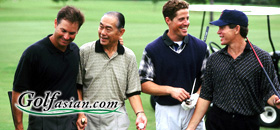 Tee it up in style at Asia's leading golf courses with the regions most trusted golf tour company - Golfasian.com.


Golf in Malaysia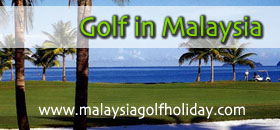 Malaysia Golf Holidays & Golf Course Info


Golf in Bali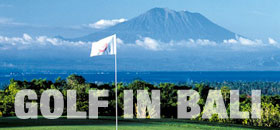 Golf in Bali and experience Golf in Asia at it's best


Golf in a Kingdom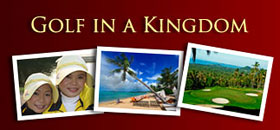 Discover The Thai golf experience at Golf in a Kingdom


Phuket Golf Packages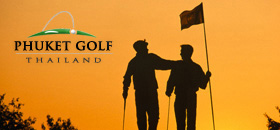 Premium golf holidays in Phuket Vietnam