Laos Golf Courses
LAOS GOLF COURSES

Read all about the best golf courses in Laos on our dedicated Laos Golf Vacation website

Thailand promotes itself as amazing, Vietnam can well be described as bustling, Cambodia's Khmer temples are awe-inspiring, Myanmar's junta is barbaric... but the adjective most often applied to golf in Laos is forgotten. Although there are a few grand (but relatively unheard of) attractions, those visitors who are drawn by the laid-back lifestyle and the opportunity to knock back a few cold Beerlao while watching the sunsets on the Mekong will simply explain the attraction by revealing that the true meaning of "Lao PDR" is Lao - Please Don't Rush.

Despite being just one hour by air from the hustle and bustle of golf in Bangkok, golf in Laos has continued in much the same way it has for hundreds of years, although things are now slowly beginning to change. In the mid-90s the government reversed its stance on tourism, and then declared 1998 "Visit Laos Year" - but despite their efforts and all Laos has to offer, monks still outnumbered tourists throughout the country. This is now rapidly changing, with tourist numbers rising every year. Indeed, Vientiane is a laid-back, yet charmingly cosmopolitan village. Golf in Laos on your next Asia golf vacation.

Holes: 18-hole picturesque course
Yardage: 6,503 m
Par: 72
Dansavanh Nam Ngum Resort is located at the South Eastern shores of Nam Ngum Lake in Vientiane Province of Laos and approximately 60 km from north-east of Vientiane City, the capital of Laos. The 60 kilometer journey from Vientiane city to this unique resort takes about one hour along the national trunk road. Free shuttle from Vientianne's Dansavanh Hotel. The resort is situated at Nam Ngum Lake or "Lake Geneva of Asia" with an area of approximately 58,000 hectares. It is one of the largest lakes in Asia. It is also close to the Phou Khao Khouay National Park, one of many great ones for golfers in Asia. Read More


Santisuk Lang Xang Golf Club
Santisuk Lang Xang Golf Club, Km 14 Thadeua Road, Ban Nahai, Vientiane, Laos
Holes: 9 holes
Created by Thai investors, situated on lush manicured greens halfway between the Friendship Bridge and Vientiane town centre, facilities include: Club-house, bar & restaurant, Pro-shop, Club hire, Caddies available

Vientiane Club KM6 Ban Nonesavang, Vientiane
Holes: 18-hole quiet course set in beautifully manicured ground
Yardage: 6965 yards
Par: 72
Situated just a few minutes from Vientiane town centre. Turning right before the new Kaysone Memorial Museum on route 13 south. Facilities include full club facilities: bar, cafe, pool, all equipment hire and caddies available. Read More


Youth Garden Golf Course
Youth Garden Golf Course, KM 14 on the Road to Vientiane
Holes: 18
Yardage: 6005 yards
Par: 71
The first first golf course to be established in Ventiane located 30 minutes from the town centre, a few kilometers behind the Friendship Bridge along the road to Vientiane, the course is located on the right hand side. Caddies available at this golf asia golf course in Laos



| | |
| --- | --- |
| Arrange your Laos golf vacation. | |
LAOS GOLF GUIDE

Everything you need to know about golf in Laos.
| | |
| --- | --- |
| Find a hotel for your Laos Golf holiday. | |
Hot Picks: Top 3 Asia Golf Destinations in 2009
GOLF THAILAND
Asia's undisputed golf destination keeps getting better each year.
GOLF MALAYSIA
Coming in a close second Golf in Malaysia typifies golf in Asia.
GOLF BALI
This island paradise is fast becoming Asia golf's hidden gem.
Readers Choice: Top 3 Undiscovered Golf Destinations
GOLF BURMA
A must on your Asian golf hoiday for the adventurous golfer.
GOLF CAMBODIA
Play Golf in Cambodia and experience the cultural wonders of Asia.
GOLF LAOS
Be one of only a few golfers in the world to play golf in the land of Laos.

Specials
Thailand Golf Guide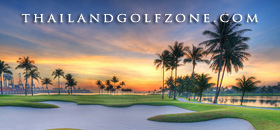 The Ultimate golf guide for planning your golf holiday to Thailand.


Golf in Asia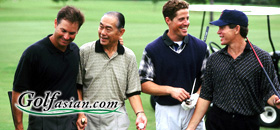 Tee it up in style at Asia's leading golf courses with the regions most trusted golf tour company - Golfasian.com.


Golf in Malaysia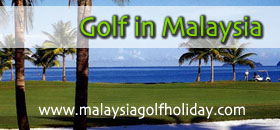 Malaysia Golf Holidays & Golf Course Info


Golf in Bali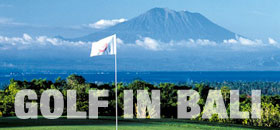 Golf in Bali and experience Golf in Asia at it's best


Golf in a Kingdom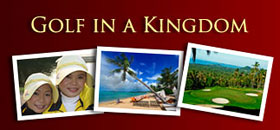 Discover The Thai golf experience at Golf in a Kingdom


Phuket Golf Packages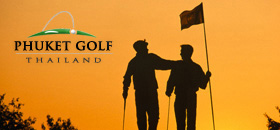 Premium golf holidays in Phuket Vietnam